Jacquelyn took this photo: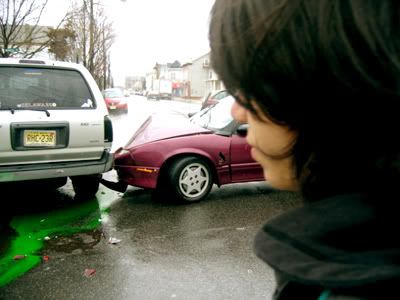 Such is life. My automobile is destroyed and I am now a vagrant. New Brunswick flooded and the Raritan turned it into an island on April 16th. The Punks still made it to our town and we had a good show, I think. Especially for a Monday.
Kurt Vonnegut was my favorite author when I was young and I still had the energy to read recreationally. We're going to have a new website soon. I bought new stickers online a couple days ago. The new zine will be done as soon as I can dig my heels back into the ground. The New Bloods are coming to play for all of us on the 30th at the Parlor.
the new bloods
jacki's blog
Also, lest we not forget: